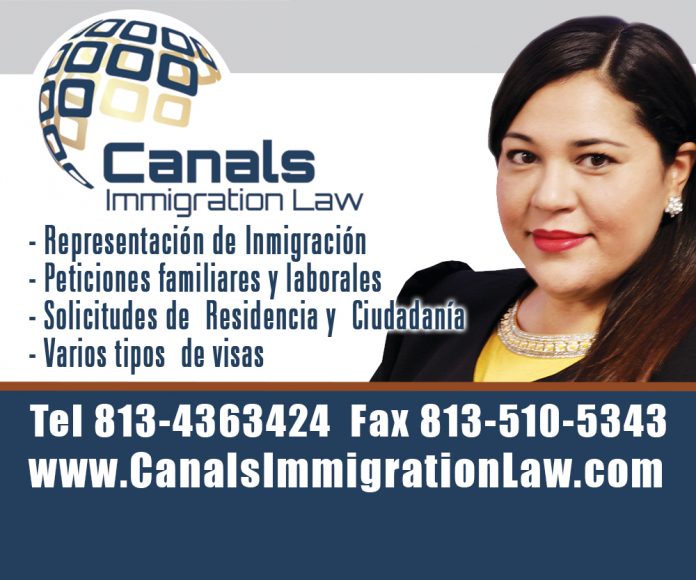 Our Services
– Representación de Inmigración
– Peticiones Familiares y Laborales
– Solicitudes de Residencia y Ciudadanía
– Varios Tipos de Visas
Canals Immigration Law is a Full Service Immigration Firm that provides a wide range of services for people in need including:  Undocumented Immigrants, Lawful Permanent Residents, Intending Immigrants, Investors and US Employers.
Vivian L. Canals Rivera is an attorney admitted to the practice of law by the Puerto Rico Supreme Court. Attorney Canals specializes in all areas of United States Immigration Law. With more than 10 years of experience in this field, Mrs. Canals has helped hundreds of families achieve their American Dream.
Attorney Vivian L. Canals Rivera began her Immigration Law career by working as a legal assistant for an Immigration Judge. After passing the bar exam, Mrs. Canals began working for a well known attorney in Miami, Florida where she expanded her knowledge in Immigration Law and polished her litigation skills. Thereafter, Mrs. Canals moved to Tampa, Florida where she achieved the position of Managing Partner of the Immigration Law Practice at Sanchez Valencia Law. Those experiences led Mrs. Canals to become the Founder and Managing Attorney of Canals Immigration Law, a full service Immigration Law Firm representing clients across and beyond the United States.